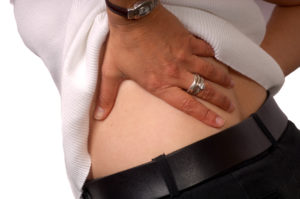 A sciatica chiropractor in Decatur is getting attention for providing long-lasting pain relief. A frequent explanation of sciatica is pain that originates from the lower back and shoots down the buttocks and the leg's backside. This is where the sciatic nerve lies, and sciatica happens due to its compression or irritation. It is a marker of an underlying medical condition, and it is never a diagnosis by itself.
Let's check out some additional characteristics of sciatica:
Chronic pain that regularly lingers in one side of the buttock or leg (on rare occasions, it can be both)
Weakness or numbness
Sharp pain that makes walking or standing up hard
Pain that radiates down the leg and as far down to the foot and toes
Leg pain often described as searing, burning, or tingling instead of a dull ache
Pain that worsens whenever you sit down
Difficulty moving the leg, toes, or foot
The sciatica pain may range from irregular but frustrating to regular and very excruciating. Also, the way the pain feels can be a sign of where the nerve's pinching is. Thankfully, while the sciatic nerve pain can be very disruptive to your daily routines, it is hardly ever permanent. A sciatica chiropractor in Decatur gives patients natural relief.
Why Does Sciatica Occur?
Sciatica frequently affects those in the middle age category (ages 40-50) and is seldom a problem for people below 20. At least 43 percent of the population experienced sciatica at least once in their lifetime. Sciatica tends to progress over time without any particular incident that is responsible for its arrival.
In a majority of cases, sciatica will resolve itself for a few weeks. However, there are situations where this might take longer. How long? It can last for as long as several months. Therefore, it can be challenging to deal with since the pain can be very crippling and unpredictable. Do not wait for the pain to get worse. Visit a sciatica chiropractor in Decatur.
The Sciatic Nerve And Sciatica Connection
The sciatic nerve is the biggest in the entire body. It has a diameter the size of a finger. It includes separate roots that spread out from the spine in the lower back. Sciatica happens when the sciatic nerve becomes pinched or irritated. Here is more relevant information about the sciatic nerve:
Parts of the sciatic nerve spread out into each leg to innervate certain parts of the leg, such as the calf, thigh, toes, and foot.
The sciatic nerve starts in the lower region of the back near the lumbar segment 3 (L3).
At every level of the spine in the lower part of the back, there are nerve roots that exit from inside the spinal canal then combine to assemble the large sciatic nerve.
How To Calm Your Sciatica Pain Naturally
Here are a few home remedies that can assist you to ease up the pain of sciatica.
It is such a good idea to gently stretch the muscles that may be pinching the sciatic nerve and giving you discomfort. Stretching promotes flexibility and also increases lower back support by improving your core strength. It can let go of the pressure on the backs of your legs where the sciatic nerve runs.
Massaging your muscles in the buttocks and the legs' back will help loosen them and reduce nerve inflammation. You can lie down on a tennis ball for a more profound massaging effect. Also, you can use a foam roller if you have one. Massage loosens tight muscles and promotes good blood circulation.
Apply an ice pack first on the affected area to lower the inflammation of the nerve. Next, use a heating pad to calm pressure in the muscles and better blood flow.
Soaking your sore body in a warm bath can help relax those stiff muscles and calm the inflammation. It can be a very soothing and relaxing activity. Also, it will help with better circulation and relieve nerve irritation.
Prolonged sitting can increase the pain of sciatica. Suppose you must sit for extended periods at work. In that case, we highly recommend that you invest in an ergonomic chair because it has proper back support and a well-balanced cushion surface that encourages good posture. One of its best features is reducing the pressuring on the lower back and keeping you in the right position while sitting. A lumbar support cushion can also help you.
If all of these remedies fail in providing long-term relief from sciatica pain, you may consult a sciatica chiropractor in Decatur and have a check-up soon.
Soothing the Pain of Sciatica with Natural Care
More and more people seem to suffer from sciatica nowadays. Most of them have tried many things to find a safe and long-term care solution for the pain. Upper cervical chiropractic care is safe, effective, and provides long-term care. Upper cervical chiropractors focus and specialize on the upper cervical spine's first bones, specifically the C1 (atlas) and C2 (axis vertebrae. Here's how it works.
If a misalignment occurs in the top two vertebrae of the spine, called the atlas and axis, it would create a domino effect of compensations that go down the spine. Considering that these vertebrae are responsible for supporting and balancing the head's weight, any imbalance here would put an excessive amount of stress on the rest of your back. As a result, it would start affecting your posture and even result in one leg being shorter than the other. Over a while, it will irritate the nerves located within the spine's bones and sciatic nerve. It will not take more than a slight misalignment to produce these kinds of complications as time goes by.
Upper Cervical Chiropractic In Decatur Georgia
Visit us here at Atlanta Upper Cervical Chiropractic in Decatur, GA. Our sciatica chiropractor in Decatur uses a gentle method that does not need any forceful adjustments. Instead, our corrections use scientific measurements and a precise amount of gentle pressure to a specific neck area. This type of adjustment is effective at helping the bones return to their proper positions naturally. Thus, correcting any misalignments will initiate the body's natural healing ability to restore damaged tissues affected by the misalignment. Many of our patients who come in for sciatica pain often experience great results, and some even have complete resolution of their symptoms.
Give us a call at (470) 347-3737 or send us an email to book a consultation with our chiropractor.
To schedule a consultation with Dr. Smith, call our Decatur office at 470-347-3737. You can also click the button below.

If you are outside of the local area, you can find an Upper Cervical Doctor near you at www.uppercervicalawareness.com.