Meet Dr. Baxter Smith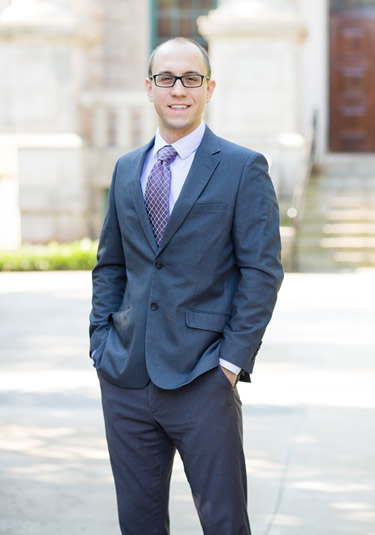 Born in Connecticut but raised in Buford, Georgia, Dr. Smith enjoyed his early life on a small 12 acre farm outside the city. Like most young boys, he discovered sports at an early age, and as an active soccer and football player. Ankle sprains and knee injuries meant spending plenty of time on different treatment tables working with doctors and trainers to get back on the field.
An Interest in Health and Performance
While completing his undergraduate education, Dr. Smith watched Michael Phelps dominate in the Beijing Olympics. Dr. Smith's fascination with the human body and performance motivated him to study exercise physiology. When he graduated, it was time to consider his next path. He remembered his visits to the chiropractor and how much of a positive impact they were. Coupled with his passion for anatomy and human performance, he chose to attend Life University.
A New Perspective
He began his education with the intention of becoming a sports chiropractor and working exclusively with college and professional athletes. This passion lead him to earn a Masters degree in Exercise Science while studying at Life University. Seeing people's lives changed by disease and a loss of function and then restored through specific and precise chiropractic corrections completely shifted the purpose of Dr. Smith's education. When Dr. Smith discovered the upper cervical techniques, he was astounded to find out that patients were holding their adjustments for six months, a year or longer. With his philosophy of "less-is-more" and wanting his patients to sustain their health, he honed his skills in this field of chiropractic.
Practicing in the Pacific Northwest
After graduating with his doctorate in chiropractic, Dr. Smith joined Emerald City Spinal Care, a Seattle-based upper cervical practice. It's truly an honor to be someone's chiropractor and get to watch the changes that take place in their health. Correcting the upper cervical spinal alignment lead way to relief from patients suffering from sciatica, migraine headaches, vertigo, facial pain, neck pain, low back pain, chest/rib pain, tension headaches, and  more. After studying, learning, and practicing for over a year in the Seattle clinic, it was time to move back to Atlanta to take care of his friends, family, and the Atlanta community.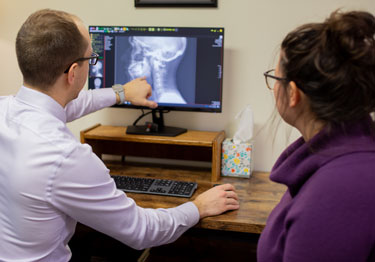 The certifications Dr. Smith holds include the following:
Certified E.P.I.C. Upper Cervical Practitioner
Certified Pierce Results System Practitioner
Certified Chiropractic Extremity Practitioner
Certified in Activator® Protocols
A Family-Oriented Life
Dr. Smith loves to spend his spare time with his family. His father Steve is a retired mechanical engineer/hobby craftsman and his mother Karen is a gardener/chicken lady extraordinaire.  On his family's 12-acre farm, there is always a project underway. His brother Alex holds a Ph.D. in Public Policy from Georgia Tech and lives in Washington D.C working for the department of energy.
Dr. Smith enjoys playing sports like soccer, ultimate frisbee,and volleyball. He enjoys playing the guitar with his brother and dad, and loves hiking on the weekends. A genuine people person, Dr. Smith loves getting to know people and making meaningful and personal connections.
Schedule Your Visit Today
Would you like to find out more about chiropractic and Dr. Smith's unique approach? Contact us today to schedule your first appointment!

Dr. Baxter Smith | (470) 347-3737